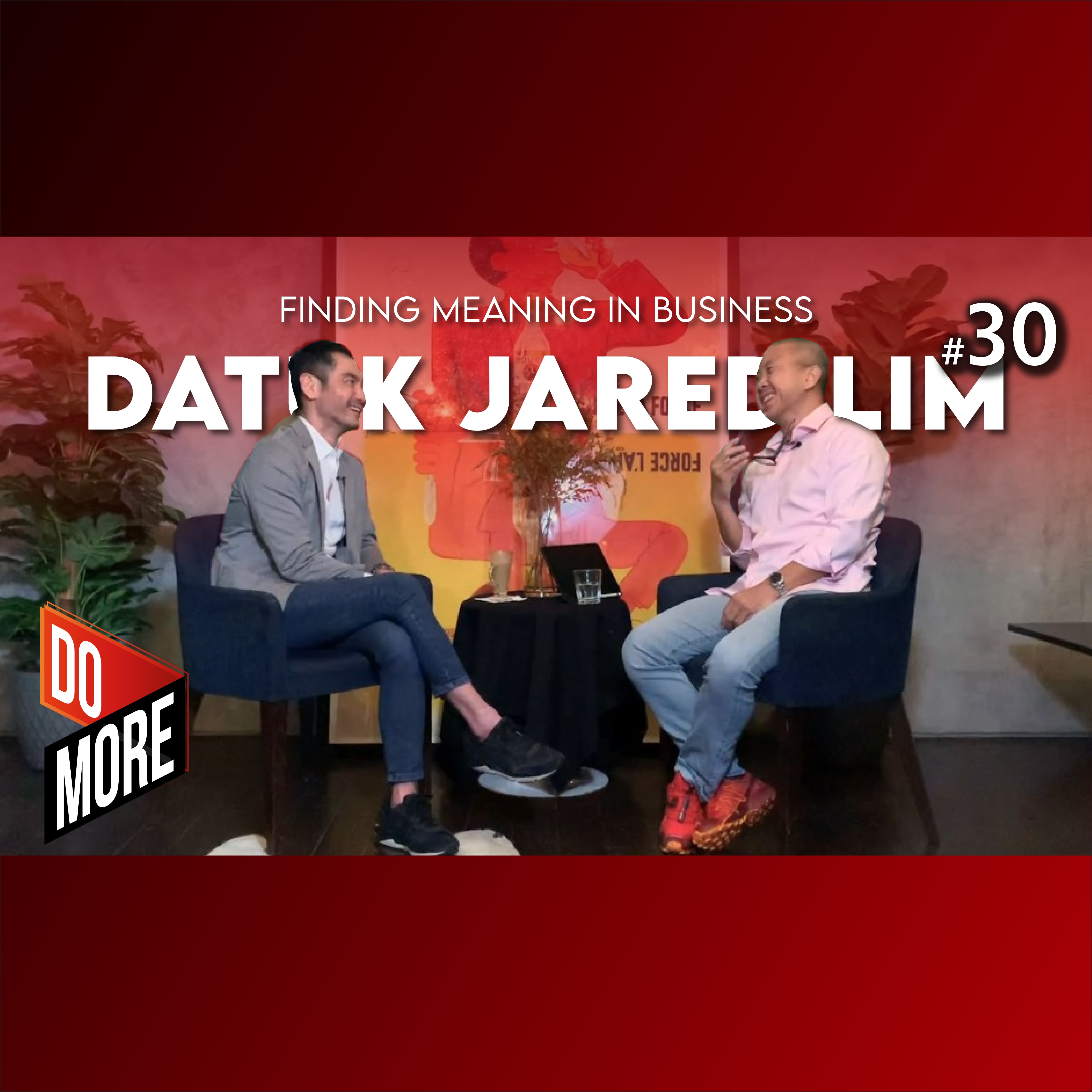 Datuk Jared Lim is an intriguing person.
Analyst, Investment Banker and Entrepreneur, yes, but an equally very aware and spiritual person to boot -- twin traits that make him quite unique in the corporate world. 
Perhaps reflecting his personality, his twin businesses in energy (Hua An / Techna-X) and property (Country Heights) pivot on the path to meet the twin challenges of Planet and Profit. 
And also, many thanks to Ploy at Clearwater for the fantastic venue for our shoot! 
>>
Contents: 
01:20 -- How I Began As An Entrepreneur 
04:37 -- Lessons Learnt In Business 
06:06 -- Which Business, If I Was Starting Today, Would I Start? 
11:10 -- Advice To The Aspiring Entrepreneur
16:06 -- The Three Things You Need To Be An Entrepreneur 
18::42 -- What Motivates Me? Money? Or Meaning? 
20:55 -- What Book I'm Reading Right Now
22:48 -- If I Knew Now What I Knew Then, Would Things Be Any Different? 
24:13 -- What is the Definition of Success? 
24:47 -- What I Am Telling My Kids 
29:41 -- If My Son Wants To Become a Poet .. How Do I Respond 
30:16 -- How I Handled Covid-19 
32:11 -- What Meditation Does For Me 
35:34 -- Can I Be Spiritual AND Successful? 
36:50 -- What Is The One Investment To Get Rich in 2021? 
41:08 -- Why The Future Cannot Lie In Fossil Fuels 
45:17 -- Why Passion Is Important To Success 
46:00 -- A Happy Entrepreneur Thinks Like Gandhi 
48:40 -- Life's Final Third: What's In Store? 
--------------------- 
Follow Jared here: 
IG: https://www.instagram.com/metajared/
URL: http://countryheights.com.my/
---------------------------- -- 
Follow Ploy @ Clearwater here: 
IG: https://www.instagram.com/ploywithyourfood
FB: https://www.facebook.com/ploywithyourfood/